Pratt & Whitney Stadium at Rentschler Field
---
About Us
The East Hartford, Connecticut location for the stadium was a direct result of a donation by United Technologies Corporation of a 75-acre tract of land at the Pratt & Whitney campus. In gratitude for this donation, the stadium was given the name Rentschler Field, after Pratt & Whitney's founder, Frederick Rentschler. Construction began in November of 2000, and the project was completed in August of 2003. On September 3, 2015, Rentschler Field was renamed to Pratt & Whitney Stadium at Rentschler Field.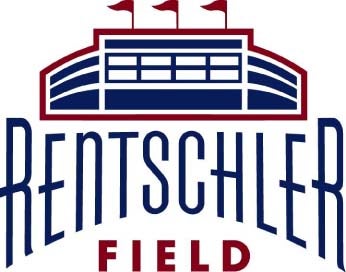 Pratt & Whitney Stadium features 36,000 seats in its open-air stadium. The natural grass field is set below ground level and the lower bowl of seats runs the entire circumference of the stadium. The U-shaped facility has an upper deck surrounding the field on the north, south, and east sides. A tower housing the club seating, luxury suites, and press accommodations span the south side of the stadium.
In May of 1999, the Connecticut General Assembly authorized the Office of Policy and Management (OPM) to develop a stadium to accommodate the University of Connecticut's Division IA Football Team. The facility's primary use is as the home field for the football team, but it will also host various athletic and special events.
The Club Level of the Tower and parking lots are available year-round for special event booking. Our caterer can create a menu for any taste or budget to enhance your event.
Owner: the State of Connecticut, Office of Policy and Management (OPM)
Architects: Ellerbe Becket
Construction Manager: Hunt/Gilbane Joint Venture
Facility Manager: OVG360
Primary Tenant: University of Connecticut Athletics (football)
Budget: $91.2 million
Stadium Footprint: 8.5 Acres
Stadium Building: 595,596 square feet, including field and seats
Seats: 36,000
Total Site: 75 acres
Site History: Pratt & Whitney airfield, was named for Pratt & Whitney founder Frederick Rentschler and donated to the State of Connecticut by UTC in 1999.
Location: Pratt & Whitney Stadium is located in East Hartford, CT and is served by several major routes, including Interstate 84, Interstate 384, Interstate 91, State Route 15, State Route 2, State Route 502 (Silver Lane), and State Route 517/US Route 5 (Main Street).
Key Dates
Rentschler Field was renamed Pratt & Whitney Stadium at Rentschler Field on September 3, 2015.
Inaugural event: Ribbon cutting ceremony: Tuesday, July 29th.
Construction completion: Summer 2003
Upper and lower bowl foundations: Summer 2001
Site improvements and utility construction: Spring/Summer 2001
Bowl excavation: Spring 2001
Stadium pre-load: Winter 2000-01
Site excavation preparation: October 2000
Airfield runway removal: October 2000
Ceremonial Groundbreaking: October 20, 2000
Environmental Impact Evaluation approved by OPM: September 18, 2000
Environmental Impact Evaluation completed: August 12, 2000
CT State Legislature approves Public Act 00-140 as Senate Bill 640, as amended by Senate Amendment A, setting Rentschler Field project into motion: May 2, 2000
Fast Facts
16-acre footprint open-air horseshoe-shaped football stadium
1,300 indoor and 4,000 outdoor club seats
38 luxury suites
Natural Kentucky Bluegrass turf playing field, 25 feet below grade
Large Screen Daktronics Video Matrix board, 24' x 32' in size
38,000 CY of Low-Density Concrete Fill placed under upper bowl seating foundations
17 acres of fiber-reinforced grass parking lots
Groundwater cutoff wall at the perimeter of Stadium footprint
Nine Concession/restroom buildings with over 480 toilet/urinal stalls
Stadium designed to also facilitate Soccer, Lacrosse, and special events
Four 125 foot tall light poles with 316 light fixtures designed for nighttime events, with an average of 131-foot candles
The first game was played on August 30, 2003 – UConn Huskies beat Indiana University
Booking Information
Pratt & Whitney Stadium at Rentschler Field is the perfect setting for your next concert, corporate function, conference, banquet, or special event. With 38,000 seats, the stadium serves as the home field of UConn football and has hosted a wide variety of other athletic, cultural, and civic events, including international soccer, rugby, lacrosse, and major concerts, including The Rolling Stones, Bruce Springsteen, and The Police. Pratt & Whitney Stadium at Rentschler Field, named for Pratt & Whitney aircraft founder Frederick Rentschler, is built on a former airfield donated by Pratt's parent company, United Technologies, to the State of Connecticut.
Seating Configurations & Capabilities
Football: 38,066
West End Stage: 34,000
Stadium Club
635 seats
325 seat function room with upholstered seats
38 Executive Suites with upholstered seats
Specifications & Services
Kentucky Blue Grass natural playing surface
Maximum width: 286'
Maximum length: 435'
Stage Power
Needs to be generated from outside sources
Audio/VideoCapabilities
PA announcing – sportscaster dual-purpose headset for communication between internal intercom and house public address systems.
Patching – the ability to patch outside system accessing house public address and delay speaker system.
Wireless Microphone System
Videoboard capable of DVD and production performances DAKTRONICS Large Screen Video Matrix board, 24FT x 32FT in size
Backstage
Four Locker Rooms – Dressing Rooms