Concessions
Spectra Food Services & Hospitality manages food and beverage at Pratt & Whitney Stadium at Rentschler Field. The outside perimeter concourse level of the stadium has 17 concession stands located around it. Sixteen of those concession stands will have complete food preparation and vending availability while the other four are only equipped for vending. The southeast side of the stadium lower level provides the appropriate kitchen/preparation space, office space, and employee space.
As far as other concession areas, Pratt & Whitney Stadium at Rentschler Field has a variety of other options. The club level includes two bars, a concession stand, and a preparation area for the approximately 300 guests in that area. There are two novelty/merchandise stands located on the outside perimeter concourse level of the north side of the stadium.
New This Season!
The Husky Burger – Available at All Grill Masters Locations
Gourmet Burger topped with Crispy Bacon, Egg and Cheese
Loaded Baked Potato - Available at All Fresh Classics Locations
Served with Bacon, Cheddar Cheese, Chives, Sour Cream and Jalapenos
The Randy Edsall Burrito Bowl - Available at All Tamales Locations
Served with Grilled Chicken or Seasoned Beef, Spanish Rice, Black Beans, Shredded Cheese and Sour Cream
Mexi Bratwurst - Available at All Tamales Locations
Bratwurst topped with, Seasoned Beef, Cheddar Cheese, Sour Cream and Jalapenos
Bacon Jalapeño Mac & Cheese – Available at All Chef Express Locations
Creamy Home Style Mac and Cheese, Loaded with Crispy Bacon and Sliced Jalapeños
Chowder Pot Clam Chowder – Available at All Chef Express Locations
New England Clam Chowder by Chowder Pot
Fried Pickle Chips – Available at All Chicken Fry Fry Locations
Crispy Breaded Fried Pickle Chips Served with Chipotle Mayo​
Roma Pizza
Born and raised in Bracigliano, Salerno in Italy, the Capaccio's know the importance of using only the freshest and finest ingredients in in our Pizzas, you will savor the imported Italian plum tomatoes, olive oil, fresh basil, and fresh garlic. Our imported Italian Extra Virgin Olive Oil is cold pressed from hand picked olives, and our Aged Balsamic Vinegar is from Modena, Italy and made from the must of white Trebbiano grapes and then aged for many years in oak barrels. Since 1982, the Capaccio's have continued the family's tradition of fine food at their famous Roma Restaurant in East Hartford, Connecticut.
Hot Dog Nation Section 100 & 129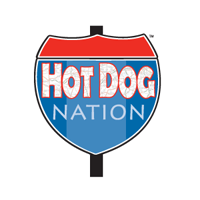 As famous today as it has been in year's past, Hot Dog Nation™ pays tribute to unique hot dogs across the country. Hot Dog Nation's™ stand décor include imagery as we travel across America to traditional hot dog eateries from the past featuring shots from famous cities and regions where the "hot dog" has found its home. Hot Dog Nation's™ menu will always feature one locally inspired dog that is representative of the market the concept is served. This feature menu item will be matched with other famous preparations from around the Nation. The condiment area will include detailed construction directions and appropriate ingredients to help guests build their perfect hot dog.
Fresh Classics Section 102, 118 & 130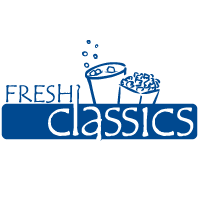 Fresh Classics™ is Spectra Food Services & Hospitality general concession fare concept, but it's anything but ordinary. Because it's Spectra Food Services & Hospitality, our general fare is fresh! Fresh Classics™ features freshly grilled hot dogs placed in a bun just before being handed to customers, juicy burgers that were removed from the grill seconds before it touches the customers hands and freshly popped popcorn, just to name a few. There's nothing stale about Fresh Classics™!
Tamales Section 108 & 136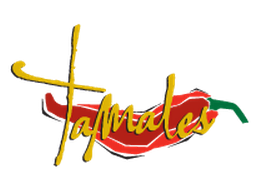 Tamales™ celebrates the very best in fresh, Southwestern cuisine. With a focus on fresh ingredients, each order is assembled to order for each guest. The design, look and feel of this concept is one of earthy spices. The cuisine will feature items such as crisp tacos freshly made with pico de gallo, hearty black beans and rice; gourmet create-your-own quesadillas with fresh made guacamole; spicy tortilla soup; giant hand-rolled burritos; and the restaurant's signature steamed tamales.
Chicken Fry Fry Section 109 & 139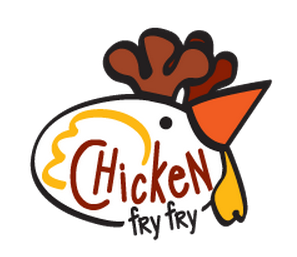 Chicken tenders are one of Spectra Food Services & Hospitality top selling items throughout the country. This stand brings this popular menu item to the forefront with a whimsical feel. Menu items include the signature chicken and fry basket paired with various dipping sauces.


Grill Masters Section 110 & 137
Created as an alternative to the standard burger grill, Grill Masters™ has become a staple in the Spectra Food Services & Hospitality line-up of home grown concepts. Built to ensure that everything that is served is of the highest grade, Grill Masters™ feature oversized everything including half pound 100% all beef burgers, all beef hot dogs, giant grilled chicken breasts, and plenty of delicious sides to compliment.
Chef Express Section 125 & 145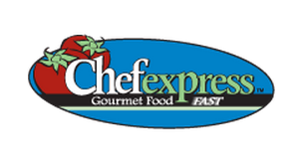 Chef Express™ captures the latest trend in convention retail dining by offering gourmet food prepared and packaged in a grab-and-go style. The menu features fresh gourmet salads, soups, wraps, and desserts. Signature items like hand carved deli sandwiches and fresh tossed salads complete this unique concept.
Bears Smokehouse Barbeque- Section 126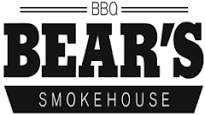 Welcome to Bear's Smokehouse BBQ! I'm so proud to share my lifelong dream of smoking great barbecue for people like you who appreciate the time and expertise that goes into preparing authentic wood-smoked barbecue. Growing up in Kansas City, Missouri, "The Barbecue Capital Of The World," I worked in one of best barbecue restaurants for seven years where I learned the principles of great barbecue. Throughout the years I have worked to perfect my own techniques and recipes, including the homemade rubs and sauces I serve to you at Bear's. Come visit our location just behind the scoreboard at Pratt & Whitney Stadium